Just as our feet first touched the wonderfully soft sand of White Beach on Boracay, we knew that our stay on the island will be one for the books. And even though the desire to just lay down and melt (in a good way) under the blazing midday sun right then and there, on one of Boracay's beaches, went rampant in our minds, we knew — there are many more exciting things to do in Boracay (even during our short 5-day trip).
So, we put our noses to the grindstone and sniffed out the best sources of island entertainment for you. Keep reading to enjoy the products of our labor!
Article contents
Speaking from experience — things to do in Boracay on a budget
From our personal experience, Boracay is pretty budget-friendly. You don't have to spend thousands of Philippine pesos to lie on the beach for hours on end (the main source of relaxation here on the island).
As for the other activities in Boracay and their prices, they also seem to be pretty reasonable: A night out on the island or an exciting snorkeling tour of the nearby reefs usually won't exceed the threshold of 1,000 pesos.
If you're more of a numbers person, here are some approximate calculations on what you'll spend on Boracay:
– flights from Manila to Caticlan Airport start at around $20
– cheapest option to get from Caticlan Airport to Boracay costs around 1350 ₱ (Philippine pesos) one way for two people (check out our article here for a step-by-step guide of this short but complicated journey)
– nice hotels range from $20 to $60 a night
– food from vendors costs around 100–200 pesos and eating out at a café near the beach will run you around 400–600 pesos per person
Now that you know the rough estimate of funds you need for your trip to Boracay, let's actually look into the things to do that make this island so desirable for tourists.
What is Boracay famous for?
Boracay is a place that looks straight out of a commercial (whether the one with chocolate bars or deodorants, it's up to you). Both of these settings have an idyllic background in common, with blue, green, and white colors so pure that the nature doesn't feel real. All we know is that in order to get the most out of your trip to the island, you should remember: The best time to visit Boracay is during its dry season from late November to early May.
Boracay is famous for its wonderful beaches, spectacular sunsets, and bustling nightlife (which is on the rise now after the prolonged closure of the island). Without further delay, let's get into the fun part — an exhaustive list of things to do in Boracay in 3 days or more!
Walk along the White Beach
One of the most beautiful beaches in the world (!) — the White Beach — is a popular hotspot for island visitors. It provides a top-tier vacation experience of pristine white sand (hence the name) and crystal-clear blue waters.
The beach is divided into three stations: Station 1, Station 2, and Station. Our favorite thing to do while in Boracay was walking along the waterfront (barefoot, obviously, because the sand here never gets hot) and watching how the stations change in atmosphere and look and how, at the same time, they seamlessly merge one into another.
Let's dig a little deeper into each station's unique traits:
Station 1 is the one that resembles the high-end resort experience of the Maldives. Still on the cheaper side, Station 1 of White Beach in Boracay is where you go to have a quieter, more luxurious stay, compared to the rest of the island.
Station 2 is where life happens on Boracay, with tons of cafes, restaurants, and the top shopping experience of the island — D'Mall. Station 2 has the most gentle descent into the water, making swimming here one of the perfect things to do in Boracay with both toddlers and kids of older age. However, it can get quite crowded and loud at times. We stayed here during our trip and let us tell you, if you have trouble sleeping, you'd better bring a pair of earplugs!
If you're wondering what to do in Station 3 in Boracay — the cheapest area of the island — our answer is simple: Get out here and people-watch. The most laid-back and hippie-like crowd gathers here, and you can sit on the beach for hours talking to people and learning their stories.
Here's an important sidenote for you: All the amenities — be it chairs, umbrellas, an occasional beach bar or a food vendor — are prohibited from the beach (to learn more of the new rules, check out our article). We think that White Beach is still a perfect place to enjoy your time on Boracay — just bring your own towel, a bottle of water, and please, do not forget your SPF.
Get out to Willy's Rock
One of the most accessible free things to do in Boracay is going out to Willy's Rock, which is a relatively small volcanic rock formation in the waters of Station 1's beach.
While it is easy to get to the Rock during low tide, it doesn't mean that its off-limits during high tide — you have to wade through waist-deep waters, which is harder, but not impossible (this way, you can avoid the crowds, so remember this tip).
Why is Willy's Rock considered to be one of the top attractions of Boracay? It's not the formation itself, but what's on it — a man-made staircase carved out of the stone itself that leads to the shrine dedicated to the Blessed Virgin Mary. The holy statue attracts thousands of Catholics and other ordinary folk to see the views from the top.
The shrine glows in the dark, by the way! Coming to the shore of the White Beach and looking out at the shining holy statue that looks like it's floating on the water might be one of the weirdest things to do in Boracay at night.
Enjoy (arguably) the best sunsets in the world
Meeting sunsets on Boracay is considered to be an essential daily routine, with locals and tourists getting together on the beach to see the sky turn bright colors. This tradition was one of our favorite things to do in Boracay, because it's easy, beautiful, and free (for the most part). Grab some snacks and drinks and head out to the White Beach to have a picnic at sunset.
There are other ways to enjoy sunsets on Boracay. The most exciting one is to be on a boat sailing in the sea. Many companies provide traditional "paraw" boats, kayaks or a double decker yacht to give you front row seats for the "show of lights".
Dive in head-first (literally) into the numerous water activities
Finding a water activity you like in Boracay is as easy as pie, given that it's the most popular answer to a question of what to do in Boracay (after lounging on the beach).
The choices will make your head spin:
Paraw Sailing (not to be confused with parasailing!) is one of the mandatory things to do in Boracay (even in 3 days on the island). You can rent this local boat made out of wood and bamboo and spend an afternoon out on the water. You can also watch sunset with family from the paraw boat — it's much more comfortable than paddle boarding.
Scuba Diving — even if it's your first time and you don't have a license, there are tons of schools available on the island.
Helmet Diving — the one activity that should be on your Boracay to-do list if you're not a good swimmer but still want to explore the underwater world of the area.
Snorkeling — the best area for this activity would be Tambisaan Beach (more on it later).
Kayaking — including transparent kayaks, where you can see everything that is happening below the boat.
Paddle Boarding — perfect to go out on the calm waters of White Beach and watch the sunset from, a unique experience!
Parasailing — catch an adrenaline rush while enjoying the island's breathtaking views.
Kitesurf on Bulabog Beach
Within walking distance of the White Beach, Bulabog Beach is located on the opposite part of the island (on the narrowest part of Boracay, which explains the proximity).
Bulabog Beach is a must-see attraction of the island. The beach is a destination for wind- and kite-surfing enthusiasts of Boracay. Even if you don't participate in these activities yourself, it's still entertaining to watch. You can't really swim here due to all the action on the water, but you can get to the White Beach for this particular reason in 5–10 minutes, tops.
There are plenty of kite centers and schools on Bulabog Beach, which are eager to transform you into a professional kitesurfer.
Drive down to Puka Beach
Located on the northern part of Boracay, Puka Beach (or Puka Shell Beach) is a short tricycle taxi ride away from White Beach. If you want to escape the crowds, especially during high-season months, or explore other beaches of the island, Puka Beach is the place for it!
The beach got its name from its sand — it's part crushed shells and part pieces of coral. It's long but narrow and with some furious waves. We recommend driving out to Puka Beach if you get the idea that White Beach is too overrated and want to have a more authentic adventure of being closer to the untouched by humans part of Boracay nature. The tricycle ride will cost you 40–50 pesos per person.
Get a massage
One activity that has to be on every tourist's Boracay itinerary is getting a massage.
No matter when you do it — upon arrival, to get the stress of traveling off; a day or two in, to maximize your relaxation efforts; or right before leaving, to remember the island as the place where you felt serene — you can get a massage here every day. It's superb in quality while also being dirt cheap (400–500 pesos for an hour of Swedish massage, for example). If you're stressing (especially if you're stressing) about what to do in Boracay, book a massage at one of the many parlors scattered around the island. We were lucky enough to stay in Ferra Hotel, which books its guests in-house massage sessions so you don't even have to leave the hotel premises.
Shop till you drop in D'Mall
If you have a bunch of cash burning a hole in your pocket, we've got one of the main things to do in Boracay in your upcoming 2023 trip — and that is shopping in D'Mall. D'Mall is the main mall of Boracay, but it's not the "mall" in the traditional sense. It's an outdoor shopping experience, with little avenues lined with different shops.
We'd probably recommend you stay away from the area if you're traveling on a budget, since D'Mall is designed to make you want to spend money. To its credit, it's sometimes useful things you can find here: There are opportunities to buy souvenirs, get a much-needed massage, grab lunch, buy groceries, purchase a SIM card, or treat yourself to some other form of entertainment (like the mini amusement park). The mall's location in Station 2 makes it the top tourist attraction of the island.
Make it to the top of Mount Luho
If you're THAT keen on exploring all of the nooks of the island… Well, top destination on the list of Boracay sightseeing places, Mount Luho is the solution to the problem of what else to see on the island. It's also the highest point on Boracay Island.
The viewing deck of Mount Luho is located at 100 meters above sea level and provides sweeping views of the deep blue water surrounding the island, lush green forest areas, and less touristy beaches of Boracay.
The ascent to the deck is not that hard, and this area is perfect to discover it on foot (there's a substantial number of stairs leading up to the platform, but we found it doable).
On your way up, beware of monkeys (macaques, in particular). These curious creatures are common in this part of South Asia, and on the rights of landowners, they can snatch your belongings as fast as professional pickpockets!
The old viewpoint on Mt Luho is permanently closed, but the new one is up and running as usual — 100% worth visiting to have a bird's-eye view of the island (as the drones are banned here).
Get lost in Boracay's nightlife
Even though we don't consider ourselves big party animals (with our everyday schedule, it's pretty hard not to fall asleep at 11 p.m.), we managed to get a little taste of the island's usual scene at night. We found that it's just starting resurrect after the pandemic hiatus, so you might expect 2023 to be the year Boracay's nightlife comes back in full swing!
Most of the action is happening, not surprisingly, in Station 2 of White Beach. If you're not sure about what place to choose for your night out, just head down to the beach after sundown and let the music guide you to whatever bar or club sounds best. Some of the more popular establishments are:
Summer Place (Station 2) — perfect place to dance into the wee hours of the morning
Exit Bar (Station 2) — just the right kind of spot to meet up with your friends and chat the night away over some drinks, with vibey music playing in the background
Paraw Beach Club (Station 1) — the mecca of Boracay's nightlife, this huge two-story building hosts the best parties out of not just other island's spots, but the Philippines' clubs in general
Most of the bars and clubs are open late into the night (the majority closing at 2 a.m. or later), but you still should check the opening hours before planning the night on the town to make sure the place is still open for your spectacular entrance!
Go island-hopping
We're sure that this fact has come up in our writing before: We cannot for the life of us endure more than a day of lying on the beach doing nothing. So, our usual itinerary always includes tours of the area. On Boracay, we chose island hopping tours, because:
They cover a lot of ground, with many smaller islands that all have unique qualities to them
They usually include some type of water activity in the area other than Boracay Island (like snorkeling near some reef that gets less attention due to its location)
The more common tour will only cost you about $23 per person, while this private tour will provide a more exclusive and personal experience (with tickets price starting from $110 for parties under five people).
Admire the Crocodile Island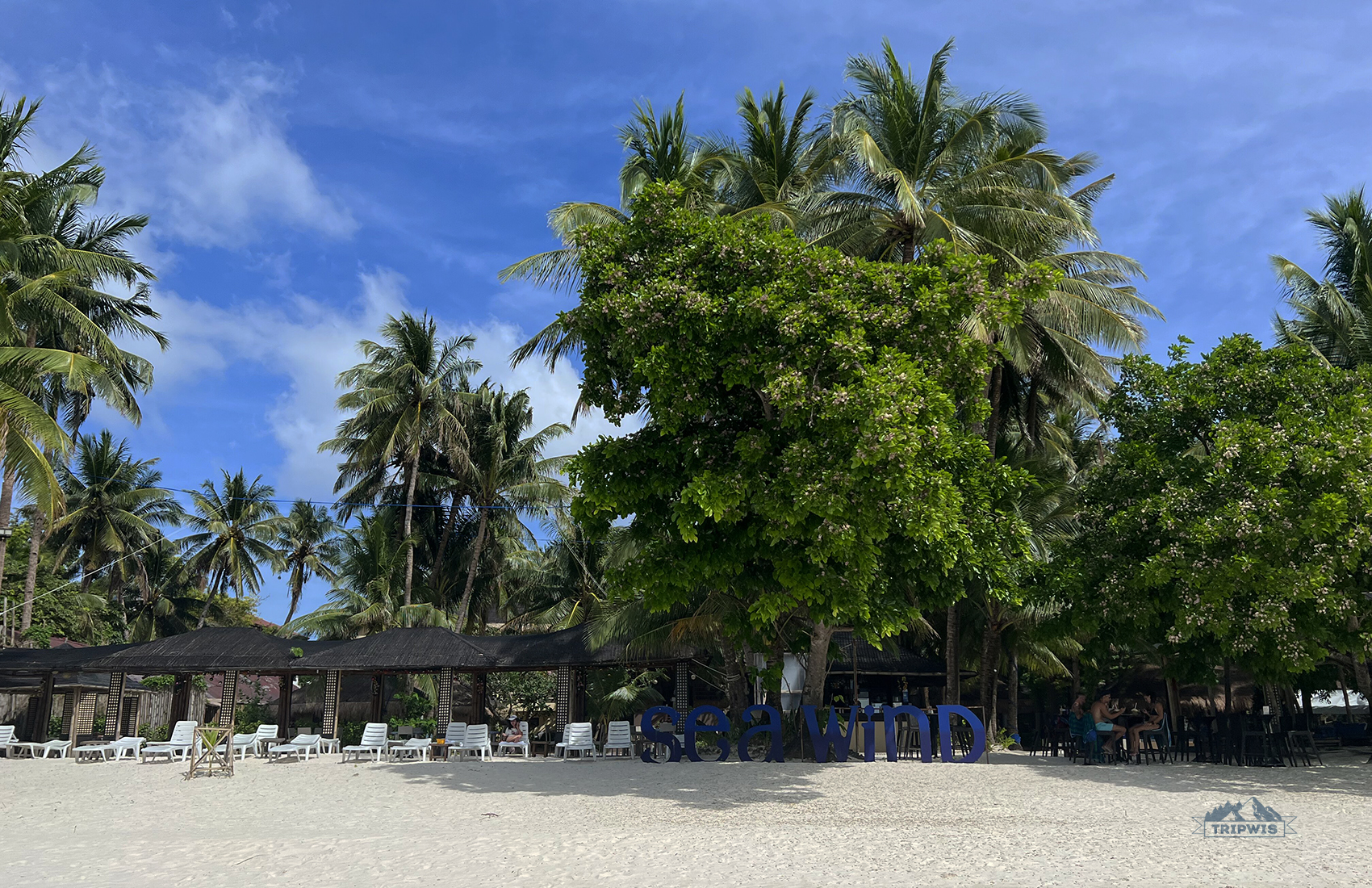 Crocodile Island often gets overlooked by tourists due to the seeming lack of allure of its shores.
It's a pretty small island, and, despite the name, it doesn't have any crocodiles on it. In fact, you can see for yourself why the island is called that way during one of the island-hopping tours or while kayaking nearby. From far away, it looks like one big crocodile resting on the water.
To be fair, the island isn't on the list of top things to do while in Boracay. But it still has some entertainment value with its reef being a popular spot for snorkeling.
Chill out by the pool
We're aware of the fact that most people consider laying by the pool in some nice hotel one of the most desired things to do in Boracay and in the Philippines in general, and we agree (to some extent).
The thing is, we chose Ferra Hotel (Station 2) for our last stay on Boracay, and one of the deciding factors was the pool on the rooftop of the hotel. Well, we didn't end up actually using the pool, just posed in front of it for some pics and that was it. But, we understand the allure of reading a good book by the pool while drinking some cooling beverage.
The main cluster of the nicest hotels of the island can be found in Station 1, but more on this later. Keep reading!
Become a fruit shake connoisseur
In the more satisfying realm of things to do in Boracay on a budget lies trying the mind-boggling variety of fruit shakes. We mean it, you can have any exotic fruit combo you want! These delicious treats are easily the best things we've ever tried, period.
The most popular fruit shake is the mango shake, obviously — it's wonderfully refreshing after time spent in the sun.
If you find yourself craving a shake when near Station 2, we recommend you start your fruit shake journey from the most popular joint on the island — Jonah's Fruit Shake. The best mango shake (or mango lassi) we tried was from Little Taj (also Station 2). Taste-test your way around the island to find the place you like! Thank God the fruit shakes are priced quite reasonably here (150–200 pesos per drink).
Explore the lesser-known Tambisaan Beach
Located on the southernmost tip of the island, Tambisaan Beach is the perfect spot for getting familiar with the local way of living. Tourists rarely swim here, since the beach is used as a port (lots of local fishermen here; see if you can get acquainted with some of them — who knows, maybe they'll bring you on their fishing trip).
There aren't many cafes and hotels beachside, but the main source of entertainment here is more linked to a popular water activity — snorkeling. The beach is free to enter, with many snorkeling trips sending off from the shore (like Crocodile Island, one of the hidden gems of Boracay, is a short boat ride away from Tambisaan Beach).
Explore Diniwid Beach
While it might not be on the top of the list of things to do in Boracay in 3 days, finding a little path from Station 1 of White Beach to Diniwid Beach is still a curiously pleasant experience.
It's a short walk by foot (wear comfortable shoes, since you'll be climbing limestone in some areas), and the beach is a lot quieter that it's big cousin of white sand and crystal water. Diniwid Beach is perfect if you want to view sunset in a relative isolation (there are still some people who have the same idea as you!).
Make use of the deep waters of Ilig-Iligan Beach
Ilig-Iligan Beach definitely shouldn't be on your itinerary of things to do in Boracay with a toddler, since the descent into the water here is quite harsh and the water itself can get choppy and rough at times. For good swimmers though, it's a perfect place — no need to walk super far into the water for it to come to chest level (we see you, White Beach).
Ilig-Iligan Beach might be one of the least developed beaches of Boracay, since it's the farthest from Boracay Port — around 7 kilometers away. It is free to visit, and you can get here by tricycle or motorcycle, but remember to haggle, since the drivers like to rip off the customers on this particular ride.
Hop off at Crystal Cove Island
If the question of what to see on Boracay in 3 days still lingers in the back of your mind, might we suggest arguably the most picturesque location of the area — Crystal Cove Island.
The most popular destination of island-hopping tours, Crystal Cove will blow your mind away with the sheer beauty of both its exterior and (bonus!) its interior. There are two caves that you can explore here. Among other best things to do on the island, we feel the urge to highlight trekking, snorkeling, kayaking, and fish feeding — you can experience all of it and more in just one day on the island! When you feel like you learned everything that Boracay has to offer, hop on a boat. 20 minutes, and you're on Crystal Cove Island — arguably one of the best day trips from Boracay — ready to explore the place in its entirety!
Play a few holes at Fairways and Bluewater Resort
If you live and breathe golf and can't imagine not making a hole in one before your afternoon tea (or in Boracay's case, an afternoon fruit shake), then we urge you to check out the Fairways and Bluewater Resort's golf course. It's an incredible stretch of green grass, covering almost an entire width of the island. The golf course is limited to club members and resort's guests, so the crowds won't deter you from making a perfect shot. However, the property provides more than 850 accommodations, so in high-season months of November through April, when the weather is best for outdoor activities, we suggest making it an early game (the earlier the better — that way you get to watch the spectacular sunrise).
The golf course amenities can get a little pricey compared to those of other types of activities on Boracay, but nobody ever said that golf is a budget-friendly sport (just ask your thousand dollar golf club).
Try the local cuisine
When it comes to eating your way through the island, we are certain that you won't even scratch the surface of the best places eat in Boracay in 3 days. The food here ranges from Korean to Taiwanese and Chinese, which is fairly obvious as the majority of tourists come from these countries.
There are tons of places on Boracay that let you forget about your diet, as well as establishments that help you get back on track. We feel that the actual places deserve their own section, so keep reading to find out where to eat in this heaven on earth of an island!
Some places to add to your itinerary in the Philippines
While it seems that Boracay is the most popular destination when it comes to the Philippines, there are other honorable mentions you might find worth your while (many tourists do):
Manila is the capital city of the Philippines, which has both urban and historic vibes. The old walled off city of Intramuros is a particularly enchanting area if you're in the mood for looking at ancient buildings. Other than that, we found the city not worth a prolonged stay; a layover is more than enough to get the feeling of the capital.
Cebu Island is the coolest place with laid-back vibes and tons of entertainment: There's top-notch snorkeling at Moalboal (where you can see millions of sardines swimming in what they call a "sardine run") and swimming with sharks at Oslob (get ready for blood-chilling proximity to these creatures).
Bohol is home of the famous Chocolate Hills: Weird and quirky land formations that are usually covered in green grass, but turn brown in dry season.
The Philippines have a lot more places to offer a curious traveler: Everything ranging from bustling metropolitan areas (which we're usually not huge fans of) to half-deserted beaches you only see in movies (that's more like it). After you feel like you're done with Boracay's paradise, travel around the area to learn more about this wonderful country.
Food in Boracay
One thing you can count on when it comes to food in Boracay is that there will be lots and lots of fresh seafood. Other than that, the usual holiday destination rules apply here:
It's much more expensive to eat out in establishments along the beach path (500–800 pesos per course) where you mainly pay for the opportunity to watch the sun set as a bonus for your meal.
Closer to the main road is where the more budget-friendly local joints try to get you with a delicious aroma of fried food floating in the air (50–70 pesos for fried chicken or dumplings).
In bars and pubs, the local beer (110–150 pesos) is much cheaper than the imported one (200 pesos); if you fancy a cocktail, you will usually pay no more than 220–250 pesos per drink.
For all of the tourists who cannot live without these byproducts of globalization, there's Starbucks, McDonald's and KFC on Boracay.
As for the places you should check out on Boracay, we were personally impressed by the following:
Falafel Boracay (D'Mall) — our number one suggestion! Even if you have just one day on the island, their falafel in pita (250 pesos) is the absolute must-try in Boracay (there're also pita options with chicken or beef (300 pesos))
Mr.D La Bettola (Bulabog) — great pizza (300–400 pesos) and pretty decent coffee
Hanoi Pho (Bulabog) — excellent Vietnamese cuisine, amazing Pho Ga (chicken noodle soup) and Pho Bo (beef noodle soup)
Little Taj (Station 2) — THE place for the best mango lassi on the island (220 pesos), but also for great Indian food like curry (400–450 pesos) and dosa (400 pesos)
Gerry's Grill (Station 2) — great seafood selection; our favorites are crab rice (275 pesos) and Sinigang na Hipon (shrimp in sour soup, 415 pesos)
As a rule of thumb, coffee on Boracay isn't that great, but there are still a couple of places that we found up to standard:
Gratitude Café (D'Mall) — more-than-okay coffee (150 pesos)
The Sunny Side Cafe (Station 1/Station 3) — amazing locations for all things breakfast, but Station 1 location is also perfect for dinners with a sunset view through the open windows of a light and airy terrace. We loved the coffee here (160 pesos), and food in general was exceptional: mostly European cuisine with some interesting plays on traditional Filipino dishes (like adobo bowls and tapsilog — the quintessential breakfast option, for example). On average, each dish will cost you around 450–600 pesos
A few more things you need to know before visiting Boracay in 2023
Now that you have the ultimate checklist of the best things to do in Boracay under your belt, you're ready to set off on your journey to this Bounty-ad-looking paradise.
Before you go though, there are still some things you should keep in mind, in no particular order:
Is three days enough in Boracay? Personally, we believe that three days is more than enough if you're not a big fan of lying in the sun all day doing nothing. If, however, this trip is your one time of year when you can fully relax, we suggest staying on the island for a week or even more, depending on your current stress levels.
As for the best time to visit Boracay, dry season (which is high tourist season) starts in November and ends in late April.
Current requirements for coming to the island no longer include a vaccine card/QR Code, but we suggest you check them before your trip, as the situation can change quickly.
To enter the island, you need to have a valid accommodation booking and you need to pay a mandatory environmental fee.
If you're at a loss of how to get from the Caticlan Airport to Boracay Island, follow our tried and tested guide here.
As for the general Boracay public transportation fares, you won't go bankrupt if you hail an occasional tricycle or minibus. Our tip though: Try to hail the vehicle that already has passengers on board, otherwise the driver will be more than happy to turn his usual public transport (40 pesos per person) into a private rental (200–250 pesos for the whole car). For more practical tips, check out our "15 things to know before your trip to Boracay Island in 2023" here.
Do and don'ts in Boracay
+ Do use SPF and other forms of sun protection (trust us, you don't want to be careless with sun exposure on Boracay)
+ Do relax (get a massage, try a mango shake, etc.)
– Don't judge the island for an occasional rundown area, Boracay is just finding its balance after a prolonged closure
– Don't litter, try to keep the island the same way you found it
There are some rules gently enforced about the behavior on the island, consult our other articles about Boracay to explore the points more comprehensively.
Where to stay in Boracay?
We suggest using Booking services for finding the best deals on rooms on Boracay Island. Some of our favorite hotels are:
If you feel like having more of a suggestion and not a limited list of places where to stay in Boracay, here're some general tips:
– if you want to book a place on White Beach, know that Station 1 is the most expensive one, but also the quieter and more serene one (hotels start at $80 a night)
– Station 2 is always hustling and bustling, rooms here range widely in price, it can get pretty loud at times. But you will be front and center to all the main forms of island entertainment (bars, cafes, clubs, shops, etc.)
– Station 3 is the cheapest area of White Beach, the crowd is more laid-back and the atmosphere a little bit more rundown, but still very welcoming (hotels start at $20–$30 a night)
Is Boracay worth visiting in 2023?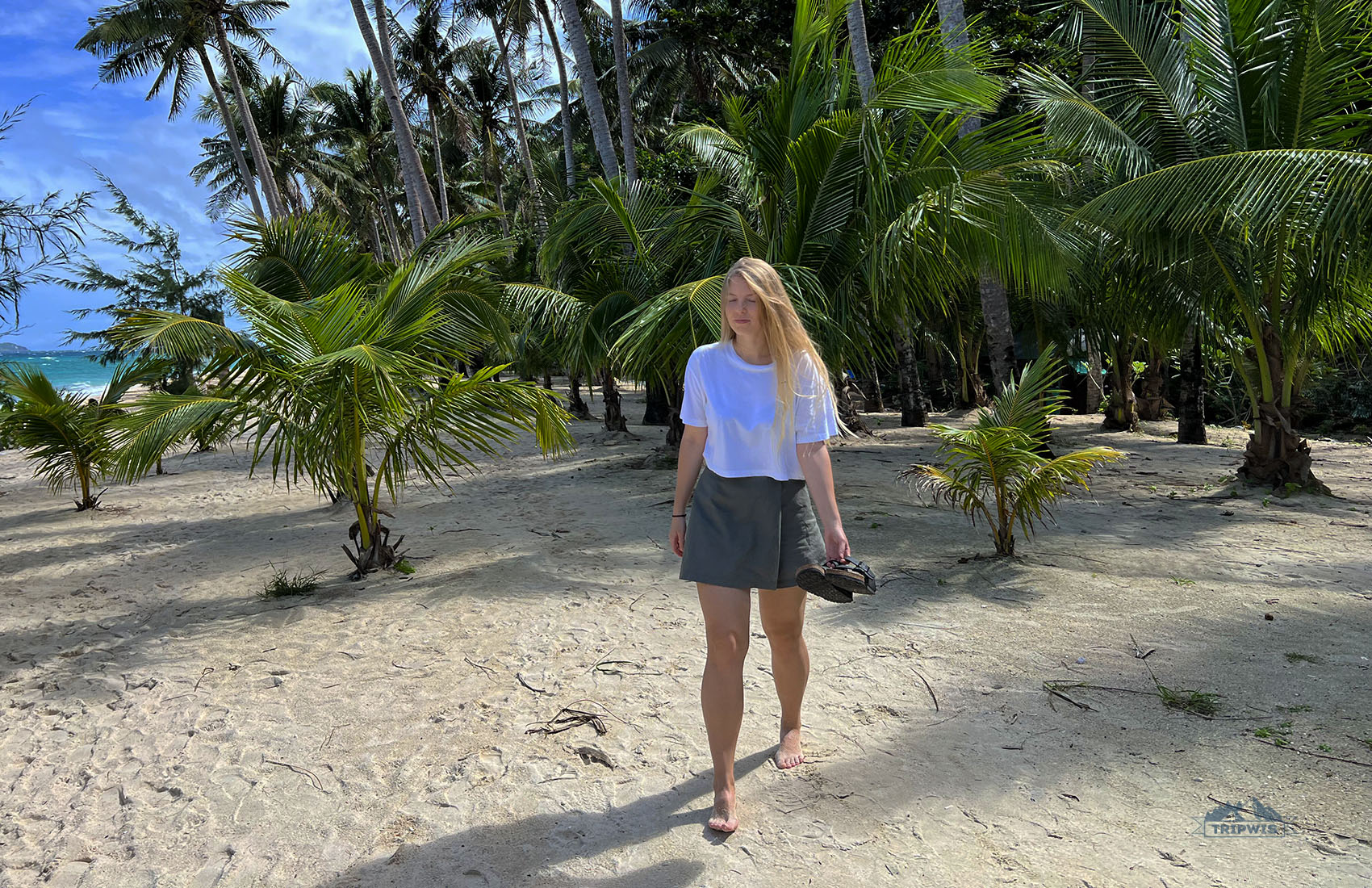 Now that you have everything you need to know before visiting Boracay, we're sure you can reach your own positive conclusion to your theory of is Boracay worth visiting or not.
But just to give you a nudge — the island is definitely worth a trip! Its white sands and turquoise waters, welcoming locals and variety of water activities, luxury villas and hostels fit for a run-of-the-mill backpacker will make you not want to leave (we know we definitely had this feeling). Have a nice trip to Boracay and let us know if you found any of our suggestions helpful in creating your itinerary for your trip to the island — leave your comments down below. Don't forget to also check out our other articles on all things Boracay!